Thank you for playing in Second Stride's 2021 Breeders' Cup Charity Handicapping Contest, presented in partnership with Sport of Kings!
A minimum donation of $100 is required to play, which will go directly to support the thoroughbred racehorses served by Second Stride.  Founded in 2005 with the mission of retraining and rehoming transitioning thoroughbred racehorses, Second Stride has transitioned over 1,000 racehorses to adopters in every state except Hawaii.  So far this year, 109 racehorses have been adopted through Second Stride!
How to Play
Step 1: Make your tax-deductible minimum donation of $100 to Second Stride here: donate to play.
Step 2: You will receive an email with your donation tax receipt that includes a link to enter the contest on  Sport of Kings.
Step 3: Set up your free account on Sport of Kings by simply entering your name, email address and creating a password.
Step 4: Make your picks by post time for the first race on Saturday, November 6th!
JOIN CONTEST
Format
$2 Win-Place, capped at 20-1 Win ($42.00) and 10-1 Place ($22.00). All nine Breeders' Cup Championship races on November 9. PICK N PRAY format. All picks must be in by first post of the first race! All picks will be revealed just before first race closes. Highest score wins.
Prizes
All will win the ultimate prize of knowing you helped the thoroughbred racehorses who make the sport of horse racing possible!  The top winner of the day will also receive a custom trophy halter with nameplate stating they are the "2021 Second Stride Charity Breeders' Cup Contest Winner" – perfect for displaying anywhere you want to brag!  Thanks to Skylight Supply in Goshen, Kentucky for donating the halter!
Our Thanks
Thank you to Sport of Kings for hosting Second Stride's first annual Breeders' Cup charity handicapping contest! Sport of Kings' mission is to grow the sport of horse racing by cultivating new horseplayers (and engaging current ones) with free contests and free past performances. Many thanks also to John Nichols, Gary Palmisano and Tara Cochran of All About the Race for their commitment to rallying the industry to support the work of aftercare organizations!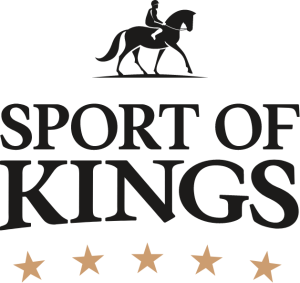 Second Stride has been accredited by the Thoroughbred Aftercare Alliance since 2014 and has earned a Platinum Seal distinction from Guidestar.
Stay up-to-date on Second Stride by following us on .